We have been so impressed with all the home learning children have been doing that we thought it would be amazing if we compiled all the best bits here!
Remember to keep doing your tasks from the school website and on Purple Mash for us to see. Also, if you do anything else at home that you would like to share, please feel free to send it to secretary@whingate.com or post it on the Purple Mash blogs.
Lots of you worked really hard researching the history of the Olympic Games. See if you can find out any new information from these examples.
Have a look at Austin's fantastic Powerpoint presentation about Hermes, the Messenger of the Gods! This is one of our Ancient Greek Mythology Tic-Tac-Toe activities. We would love to see some more of your chosen tasks!
Well done to Victoria for making this poster with some wonderful quotes on. It's particularly important at this time to remember and think about the Black Lives Matter movement across the world and do our part to make a difference.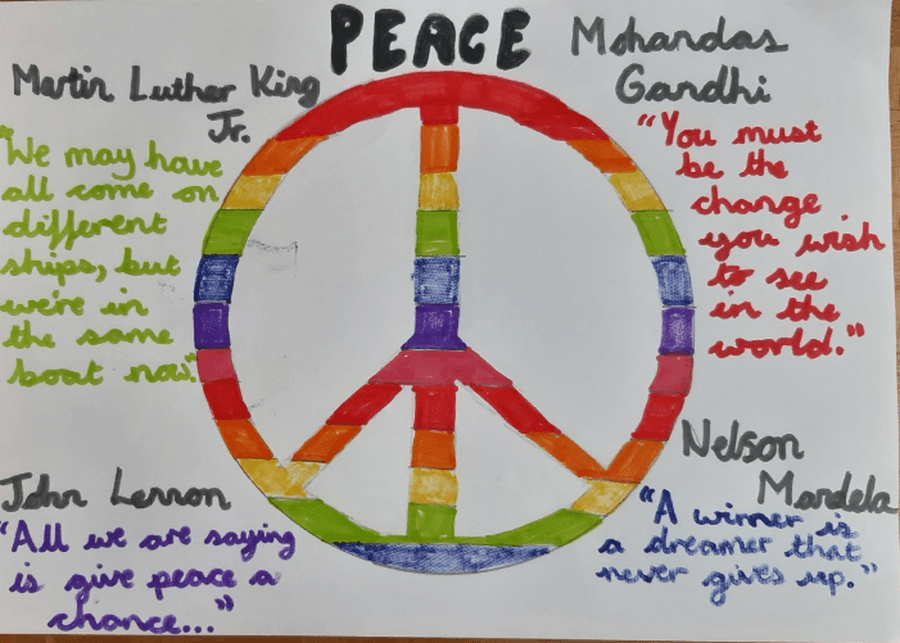 Well done to Hayyan for helping out with the cooking at home! Definitely a chef in the making!
Well done to Matthew who looks like he's been keeping himself very busy at home! It's lovely to see that you are doing lots of productive acitivities and are helping out with your dad's pizza business - that pizza really does look tasty!
Look at this fantastic Solar System poster that Ruby has made! We certainly learnt a lot from it!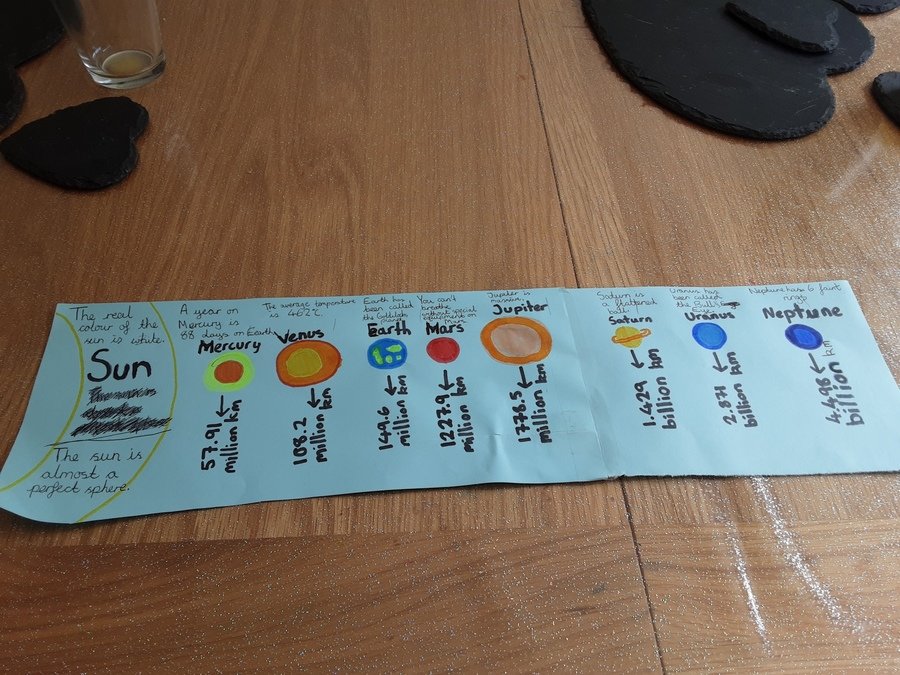 Well done to Giulia for making her own papier-mache planet all by herself. What a fantastic design!
Here are some fantastic pieces of planet work from Purple Mash! These pupils did a great job at creating and describing their own planet as well as creating fact files about the sun.
Well done to Natalia for these beautiful works of art! We certainly think you'll have art displayed in the National Gallery one day!
Pupils were asked to create aborigines-style dot paintings inspired by Miss Newton's trip to Australia. The examples below show just how creative Year 5 can be!
This poem from Victoria blew us away! Well done for doing your own independent projects as well as all the amazing home learning you are doing!
These Star Wars Day drawings were out of this world! As Darth Vader would say, "Impressive, most impressive." Keep up the great work on Purple Mash everyone!
For Ramadan, pupils were set the task of creating a poster giving some advice on changing bad habits as well as some of their own bad habits they'd like to change. Well done to these children below for doing a fantastic job with this activitiy on Purple Mash!
Here are some fantastic cave paintings made on Purple Mash. Well done to these pupils for some really inventive creations!