Every classroom at Whingate is protected by the Grammar Police.
Everybody at Whingate is on the lookout for standard English.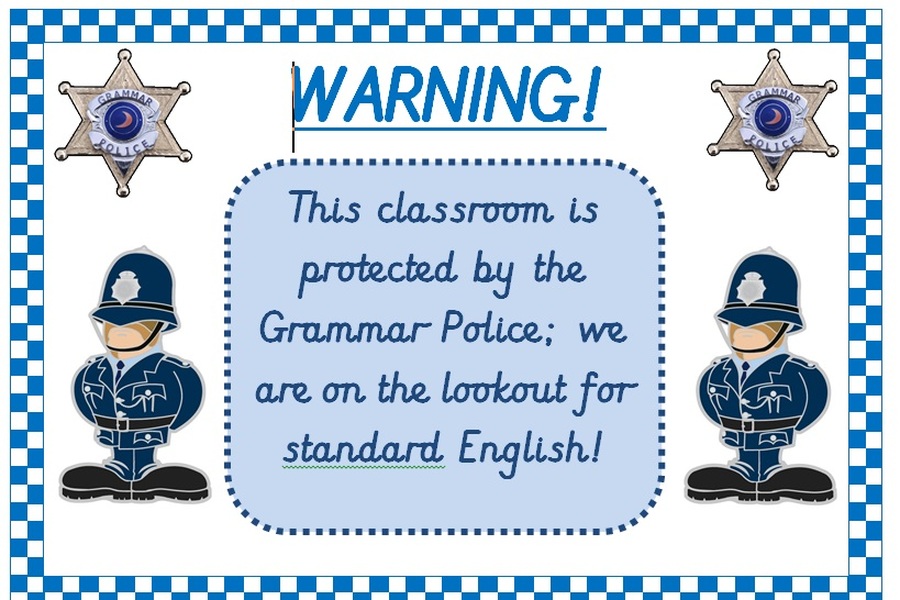 Here at Whingate we expect the use of standard English from staff and children in school. Below are some common mistakes that we hear around school.
At Whingate Primary, we have a Grammar Squad to help us use correct grammar while we are at school.
They are children from Year 5 and 6 who have proven that they can use great grammar. They are ;
Y6: Honey, Grace, Jessica and Victoria
Y5: Miley, Logan, Ciona and Dylan
Weeks 3 and 4